Jack Wolfskin Crosstrail 24 Lt backpack Outlet Online review
The Gadgeteer is supported by readers like you! If you buy something through links on our site, we may earn an affiliate commission. Thank you! Learn more.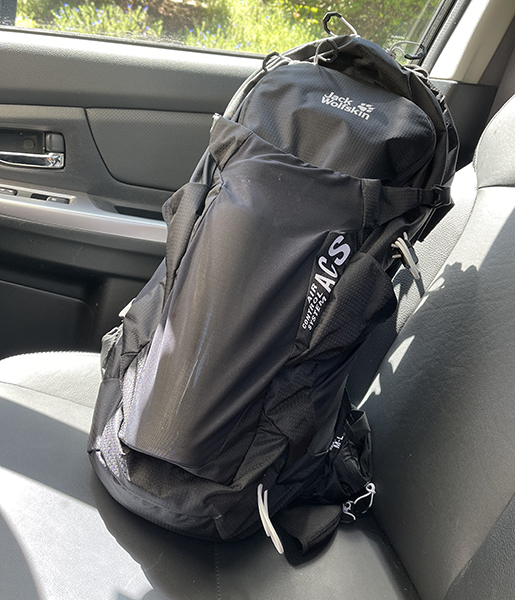 REVIEW – I used to think that when you went for a hike, any comfortable backpack would do. That is, until I went on a longer, more intense day trip with a normal backpack. My shoulders were sore and my back was covered in sweat. Since then, I've been using backpacks made for hikes, and it has been night and day. Jack Wolfskin is a brand I hadn't heard of, but their Crosstrail 24 Lt backpack looked perfect for those nice day hikes that I enjoy doing now and again. With summer finally arriving in the Pacific Northwest, I had to give it a try.
What is it?
The Jack Wolfskin Crosstrail 24 Lt backpack is a day pack made for comfortable hikes and durability.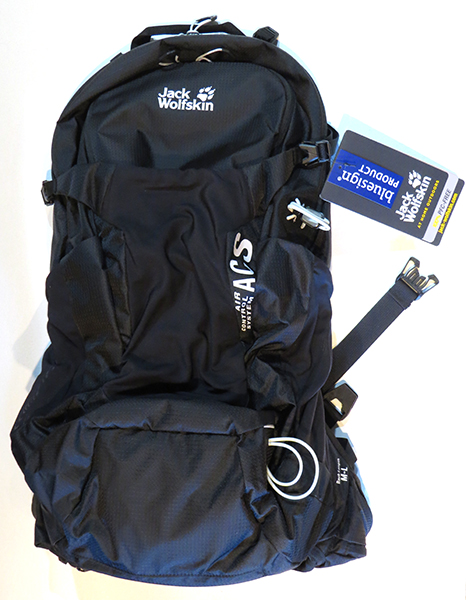 Design and features
I was very impressed with how lightweight the backpack was when I pulled it out of the box. It was about the same weight as the smaller backpack that I use for day hikes, which is a 20L. It may not seem like there's much of a difference in size between 20 and 24, but the Crosstrail backpack has a metal frame inside, where my old backpack does not.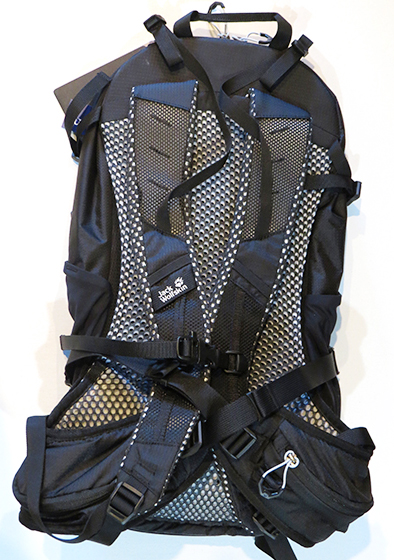 The taut mesh back of the backpack allows for a ton of airflow. Not only that, it was actually very comfortable to wear. I thought the stiffness of it would be uncomfortable after a long time. Even going up the hardest part of my hikes, it was barely noticeable. It also kept my back cool since it was mesh against my back. Each shoulder strap is padded and can be adjusted via the clasps on the top of the strap. The chest and waist strap also adjusted down to my smaller frame with ease.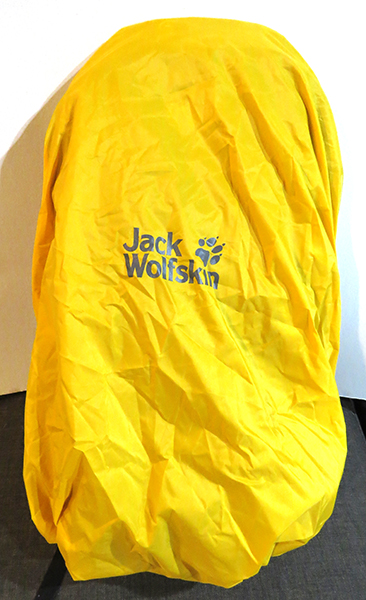 At the bottom of the backpack, there's a little pouch containing a protective cover in case it rains. It is detachable, so you could even utilize this pouch for extra storage if need be, though it's only big enough for said cover. It's tucked away so nicely that you don't even notice it is there!
There are a few little pockets on the sides of the waist strap which are perfect for storing your phone, gummies, keys, and any other things you may be interested in. The phone does depend on the size, of course. My iPhone 12 Pro Max could not fit in these side pockets.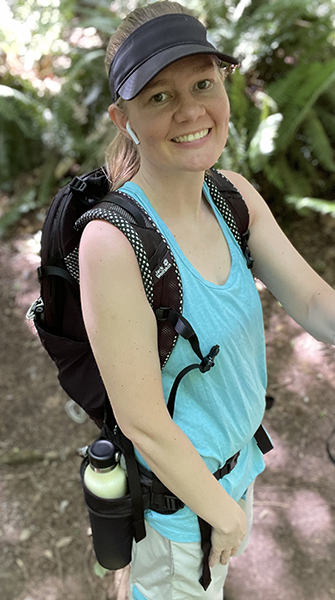 The other pocket on the waist strap is a water bottle pocket. I was happy about this, since it made access to said water bottle so much easier. The added bonus was that it fit all the water bottles I put into it, including my standard 24 oz Hydroflask water bottle. When walking along with the water bottle at my side, it did not get in the way or feel extra bulky where it was located. I expected it to be slightly annoying and hit my leg but I was pleasantly surprised.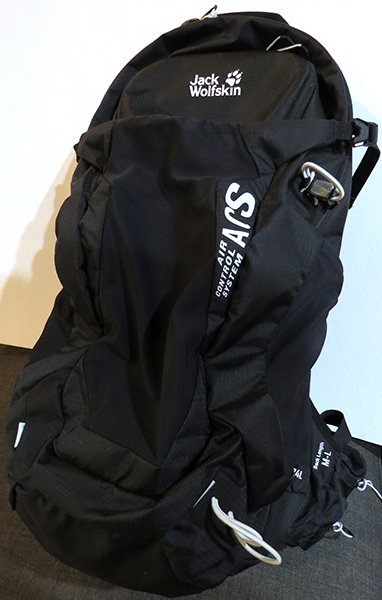 There are three other open side pockets that I usually call water bottle pockets. They are deep enough for water bottles, or for putting your phone if you want easy access to it and it's too big for the side pockets like mine. I like the mixture of the stretchable thin mesh mixed with the durable tough fabric, since when I tossed a smaller bottle of sunscreen in the side pocket, it felt secure due to the stretching of the mesh.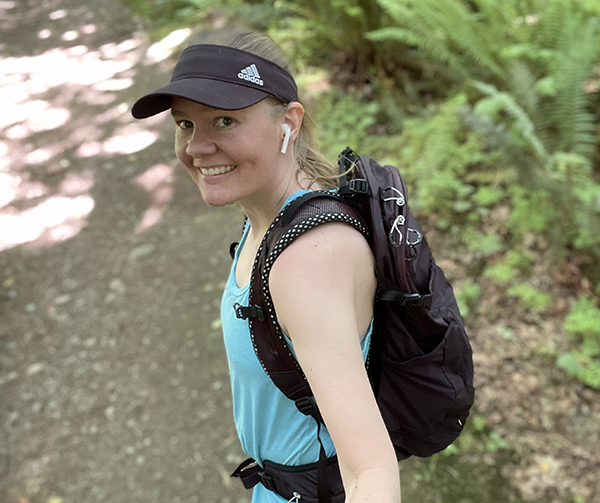 If I didn't care about taking pictures on my hike I would toss the phone in the main small pouch on the front of the backpack. There's also a place to attach your keys to the backpack here as well. This is where I put a majority of my small objects that I had no use for while out on a hike, but needed to carry with me just in case. I could toss a Kindle in there to read in the middle of my hike if I found a nice area as well. It was just the right size in my opinion.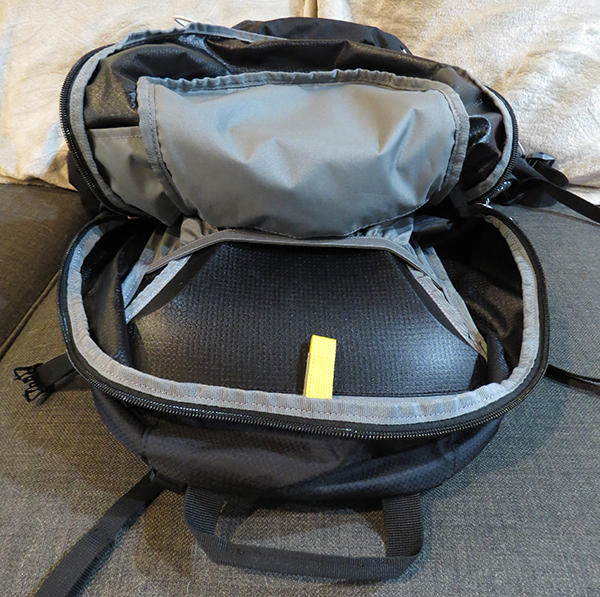 Last but certainly not least, we have the biggest section of the backpack, which usually held a beach towel, hand towel, hat, extra food and water, and any other random things I needed for that hike. There was always plenty of space left for a light jacket if I were to bring one, but I always started my hikes in the afternoon when it was nice and warm. If I were to ever run out of room though, I could easily take the beach towel and roll it up and secure it on the outside of the backpack using the straps on the front.
---